ElevaIT Workforce Solutions:

Where Values & Effort Meet Exceptional Staffing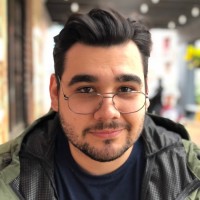 In the fast-paced world of software engineering, finding the right job can be a daunting task. As a software engineer with five years of experience, I understand the challenges of navigating the job market and the importance of working with recruiters who genuinely care about your career. Throughout my professional journey, one exceptional recruiter stood out: Jaclyn Lilly. Her dedication, personal touch, and unwavering commitment to finding the perfect fit for me made her an invaluable asset. Today, I am thrilled to share my experience working with Jaclyn and how it led me to ElevaIT Workforce Solutions, a start-up that embodies the same values and efforts she consistently demonstrated.
The Power of a Caring Recruiter
In the early stages of my career, Jaclyn Lilly entered my professional life and forever changed my perspective on the recruitment process. What set Jaclyn apart from other recruiters was her genuine care for each candidate. She saw beyond the numbers on a resume and treated individuals as unique human beings with their own aspirations, goals, and concerns. Jaclyn took the time to understand my skills, interests, and long-term career objectives. Her personalized approach not only made me feel valued, but it also allowed her to guide me toward the right positions that aligned with my professional growth.

Over the years, Jaclyn helped me secure three fulfilling job opportunities, each one exceeding my expectations. Her unwavering commitment to my success was evident in her tireless efforts to find the perfect match for my skills and aspirations. Jaclyn went above and beyond, acting as a true advocate during the hiring process, negotiating on my behalf, and ensuring that my needs were met.
Discovering ElevaIT
When I learned that Jaclyn had joined forces with her partner, Jordan Litsky, to establish ElevaIT Workforce Solutions, my curiosity was piqued. I had experienced firsthand the positive impact Jaclyn had on my career, so the prospect of working with her again, alongside a team that shared her values, was too good to pass up. Intrigued by the company's vision and the opportunity to be a part of a start-up that valued personal connections, I decided to join ElevaIT.


Joining ElevaIT
From the moment I stepped through the doors of ElevaIT, I knew I had made the right decision. The company culture was built on the foundation of respect, empathy, and dedication to client and candidate satisfaction. Like Jaclyn, the entire team at ElevaIT took the time to understand my goals, strengths, and aspirations. They worked collaboratively to identify the perfect job opportunities that aligned with my skills and career trajectory. The emphasis on individuality, personal connection, and genuine care for each candidate was refreshing and deeply impactful.

ElevaIT Workforce Solutions proved itself to be a standout IT staffing firm, setting itself apart from competitors through its exceptional efforts. The team, led by Jaclyn and Jordan, consistently went the extra mile to match candidates with companies that aligned not only on a technical level but also on a cultural and personal level. They worked diligently to ensure that every placement was a win-win situation for both the candidate and the client. The emphasis on long-term success and building lasting relationships resonated with me, mirroring the values that Jaclyn had shown throughout my journey.

Finding a recruiter who genuinely cares about your career can be a transformative experience. Jaclyn Lilly, with her dedication and personalized approach, played a pivotal role in my professional growth. When she joined forces with Jordan Litsky to establish ElevaIT Workforce Solutions, I eagerly followed, knowing that I would be working with a team that shared the same values and commitment to success. At ElevaIT, the genuine care for individuals, coupled with their exceptional efforts in IT staffing, has created a remarkable environment that fosters personal and professional growth. If you're seeking a recruiting partner who treats you like a person and not a number, I highly recommend considering ElevaIT Workforce Solutions for your next career move.
-Juan Carlos Jerez

Connect with Juan on Linkedin!